Cold Wax: Luxurious Hair Removal At-Home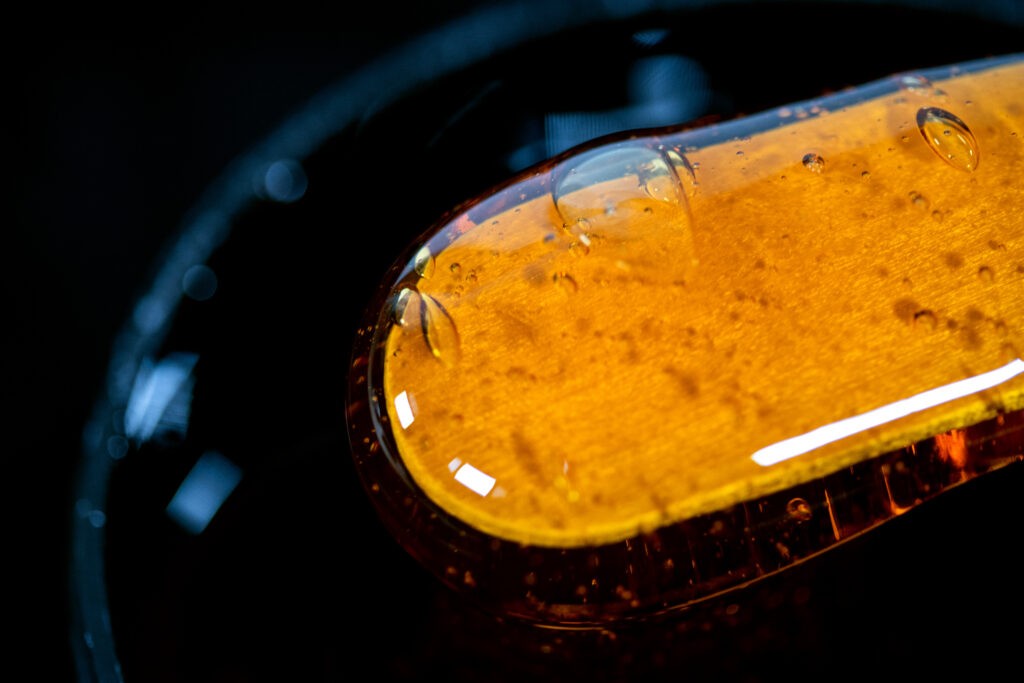 A beautiful blend of simple yet effective ingredients, Cold Wax is a timeless classic. This sugar-based hair removal method targets hair directly at the root for perfect results.
Cold or Sugar Wax, as it is sometimes called, is incredibly gentle on sensitive skin. It is a popular at-home treatment in upscale spas around the world. Cold Wax is believed to have originated in the Middle East. In fact, it is said that glamorous Cleopatra herself used sugar paste to achieve her famously hair-free look.
Entirely natural and free of harsh chemicals, Cold Wax is a wonderful choice for weeks of long-lasting smoothness and lush, glowing skin.
Cold Wax has long been celebrated as a hypoallergenic method for hair removal. In its simplest form, it is made from a base of sugar, lemon, and water, making it easy to wash away.  It does not need to be heated to be applied. However, it should have the rich consistency of honey.
Sugar, or Cold Wax provides a mild exfoliation each time it is used. It does not stick to skin and only targets hair follicles at the root. It also removes dead skin cells. Unlike other forms of waxing, Cold Wax is applied against hair growth and is instead removed in the direction it is growing in. It may be reapplied to the same area more than once without irritation. With consistent use, hair grows back finer and softer.
All-natural
Easy clean-up
Less irritation
Long-lasting results
Mild exfoliation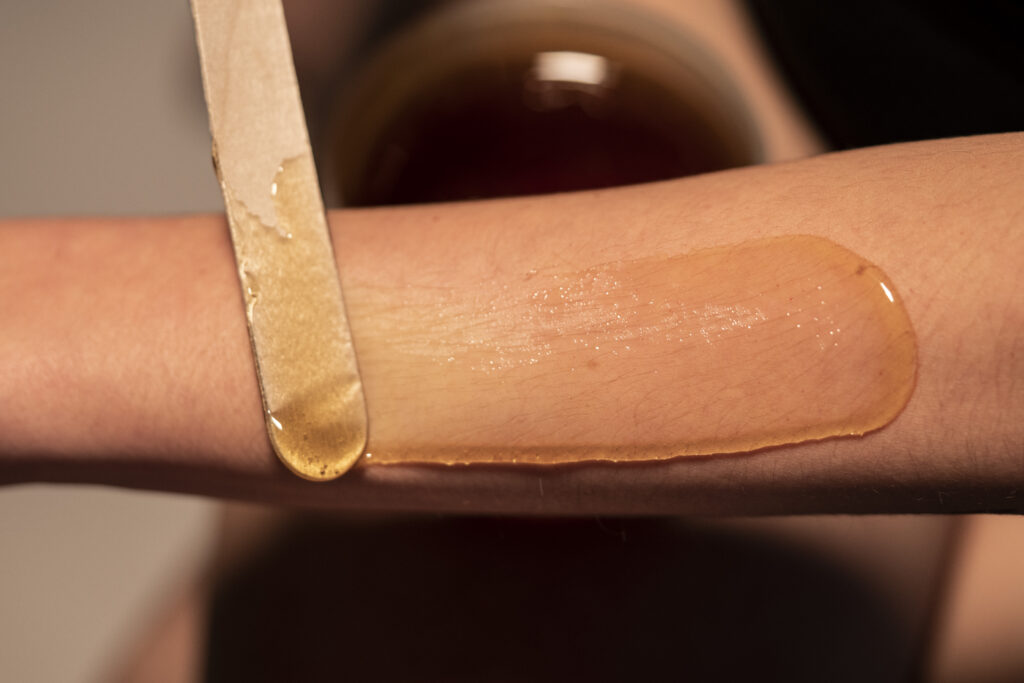 Made from a harmonious blend of natural ingredients, Persian Cold Wax is a premium waxing product. Gentle & effective, it leaves skin luxuriously soft for weeks.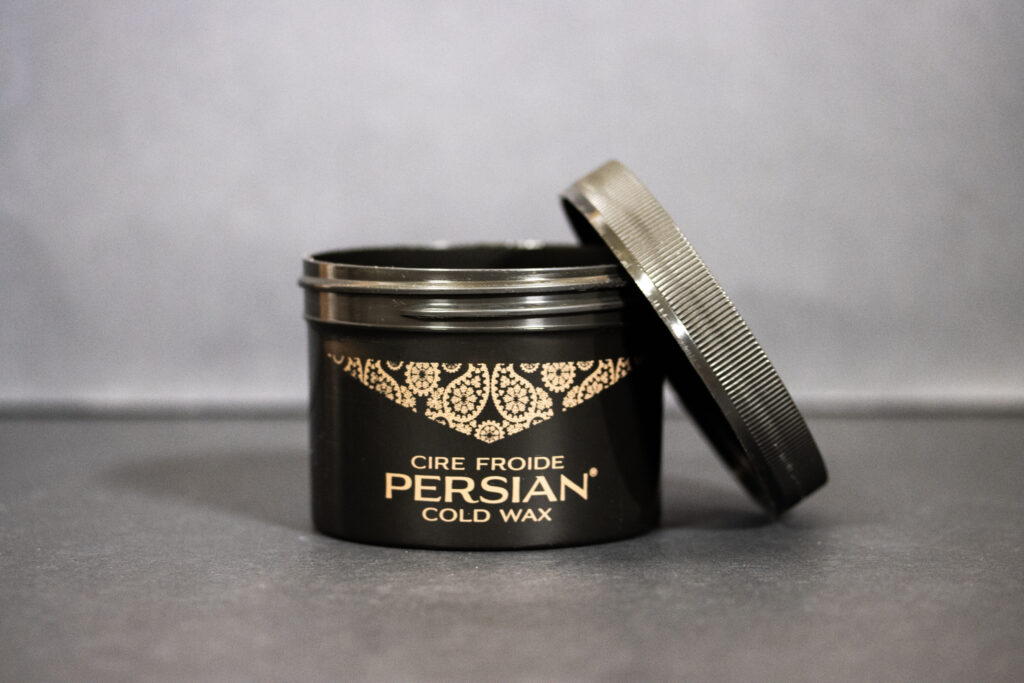 Sugar-based Persian Cold Wax cleans away easily with water
Perfect for Sensitive Skin:
Natural ingredients are non-irritating
For All-Over Body Waxing:
 Best for medium to fine hair types
Effective & Long-lasting:
Removes hair at the root for weeks of smooth skin
Used as-is or warmed up for a few seconds
Customized in different sizes (480ml, 240 ml, 140 ml, 60ml)
Just as gentle on your skin, Persian Wax Strips are pre-lined for an efficient waxing experience. Simple apply the strips and remove. Gentle cream-based Cold Wax is suitable for legs & body.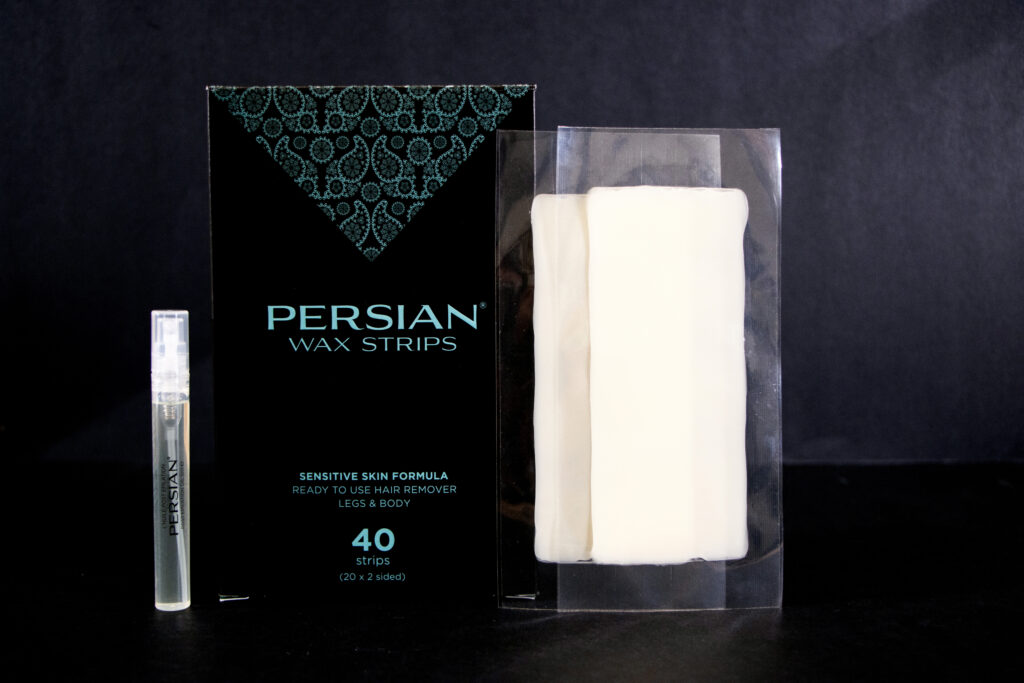 Luxurious cream wax is safe and gentle on sensitive skin
Wax Strips are pre-lined, making them perfect for beginners
Ready-to-use Wax Strips are ideal for travel or quick touch-ups
Effective & Long-lasting:
Removes hair at the root for weeks of smooth skin
Strips are shaped for your legs & body
40 strips per box to wax whenever you wish
gum rosin
castor seed oil
beeswax
mineral powder
Cold or Sugar Wax is a gentle and all-natural solution to hair removal. Less irritating than shaving or lasers, it's perfect for those with sensitive skin. A premium collection, Persian Cold Wax is designed for an ultra-luxurious waxing experience! This classic formula offers mild exfoliation and gently removes unwanted hair for long-lasting smooth skin.
Compare Products

Persian Cold Wax Strips

Persian Cold Wax 240 ml

$

16.00

$

15.00

Easy to use: Wax Strips are mess free, making them perfect for beginners.
Sensitive Skin Formula: Lined with luxurious cream wax, made with safe and gentle ingredients perfect for sensitive skin.
Convenient: 'Ready to Use' Wax Strips makes them perfect for travel or quick touch-ups.

| | | | | |
| --- | --- | --- | --- | --- |
| Wax Ingredients: | Gum Rosin | Castor Seed Oil | Beeswax | Mineral Powder |

Washable Formula: The sugar based Persian Cold Wax cleans away easily with water.
Perfect for Sensitive Skin: Best for medium to fine hair types, this all-natural wax is great for sensitive skin.
Complete Waxing Kit: Everything you need to get silky-smooth skin.

| | | | |
| --- | --- | --- | --- |
| Wax Ingredients: | Sugar | Water | Citric Acid |

In stock

In stock

Add to cart
Add to cart

$

16.00

$

15.00